Connecting people – Creating joy!
Wien ist ein bemerkenswerter Platz für richtig gute Feste.

Markus Rumelhart, district leader in Vienna
Again we have chosen Elisabeth Brandl, BrandlEvents, for our festival "andersrum ist nicht verkehrt in Mariahilf", an important street-festival of the LGBTIQ community and the start event of the pride-week. She acts clever, visionary and brings the optimum on the road.With a good portion of Viennese "Schmäh". Relaxing.
Helene und Kurt Fuchs-Steinklammer, winemakers in Vienna
Elisabeth Brandl has planned our realy big Silver-Wedding anniversary  and is our partner for important business events in our winery as well.  She is doing her work with passion, with a lot of charm and humour. With  a good eye for aesthetics and harmony each of our events became a starlight. We will continue to count on Elisabeth Brandl as an excellent Event-Manager.hr.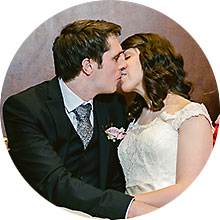 Amanda und Matt Withfield, Bristol UK
Our dream, to get married in fabulous Vienna became reality. Elisabeth knows her job, her city and is able to combine both with a lot of good vibes.  Our families enjoyed wonderful days with us in Vienna. Thank You, Elisabeth, you did much more than a great job.