Good moments of shared celebration
means better cooperation!
Imagine your event being better and more successful than ever while you can relax and dedicate yourself on other duties. We are the experts to find your real values and let them shine in an event.
We go for your success. Experienced and respectfully. We create unforgettable moments.
Anniversaries
Seasonal festivities (Christmas, industry specific events…)
Theme parties
Customer events
Presentations
Competitions
Openings/open house
Celebrations of societies and organizations up to 5000 guests
Colleagues – co-creators
Eventcoaching – Do it your way in Business
Green events
All around …

You and BRANDL EVENTS – That's it
An Event is live communication high end performed. To transform your style and your special elements into success is our expertise. Small but nice – or huge and impressive. We want to reach them all to catch every single human being on your event with your message. To let people feel your personal trademark. Your uniqueness.
We combine a good and fine feeling for humans, your company and the expectations of your guests. With a distinctly external view, Know-How and feeling for human beings we are your reliable partner. And the basic work? Of course, we do it with a lot of experience and respect towards all involved people. Because we are convinced, that only clearly and friendly focused people are able to do their very best for you and your projects.
Whether you wish to use us for the entire realization and coordination of your event or merely for partial aspects (see specials). You may want us as "manufacturer" or directors or both –It's up to you. We are clear, fresh, focused, Viennese and female. To reach your intended destination in a relaxed, happy and successful style. That's our theme.

Your (crazy) ideas and how we put them into practice.
Your (crazy) ideas
We are often stunned by the explosion of ideas our customers have – Chapeau . We raise our hats to them.
However, there is usually room for improvement when it comes to the practical implementation.
Are there requirements or restrictions through authorities? Am I crossing an ethical line? How can my plans be realized? Are there any possible authentic alternatives? No matter how crazy your ideas are – you can count on us every step of the way.
Who suits you?
Who suits ME? Who suits US?
How can I find the right venue for my event? Which florist will be able to transform my ideas for decoration into my style? In which photographic style do I wish my event to be captured? Who will cater my guests in a way that is comfortable for me and them?
Take advantage of our experience, our open-mindedness and our intuition regarding our partners and you as our customer. If you do, you will have the right people along your way who know and love their craft.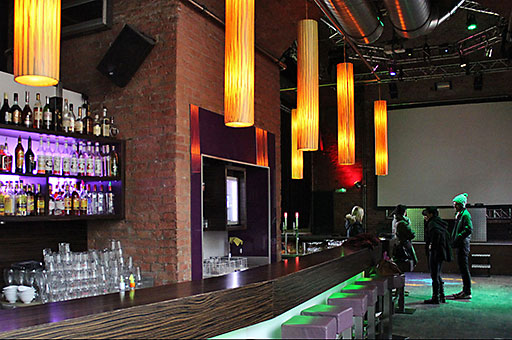 Eventcoaching "Start-Up"
2 hours working together at the basic themes and sorting ideas
Individual concept including research & development
Communication with BrandlEvents through your preferred device (skype, phone, mail)
1 hour informative meeting
8 hours professional work
Instead of 1000€, only 640€
Leben einhauchen
Eine Idee ist etwas Grandioses.
Oft etwas Neues, Spektakuläres, Zu-Herzen-Gehendes, Einmaliges. Jede Idee die nicht inszeniert wird verliert an Leben. Die Inszenierung ist ein künstlerischer Akt. Eine Art Regieführen. Schon alleine die Beschreibung ist vielschichtig. Die Umsetzung umso mehr. Wie möchten Sie Ihrem Fest, Ihrem Event Leben einhauchen? Wo Menschen berühren, öffnen, in Staunen versetzen? Oft sind es die Kleinigkeiten die nicht beachtet werden. Zeitabläufe die "schief" sind. Meine Erfahrung war und ist eine gute Lehrmeisterin. Sie ist die Liebeserklärung an Ihr Fest. Und die sollen alle spüren.
Und so geht's weiter!
Nach dem Fest ist vor dem Fest.
Gemeinsam lassen wir Ihren Event nochmals Revue passieren. Facts & Figures, aber auch emotionale Highlights helfen Ihnen, ihr Business damit weiter erfolgreich zu gestalten. Und: Freuen Sie sich auf ihren nächsten Event.